Welcome to Rustic Wedding Invitations
Find inspiration and a perfect wedding card for your special day through browsing our growing selection of beautifully designed rustic wedding invitations that uniquely describe the rustic wedding style.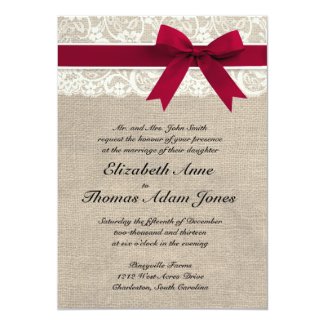 When thinking of a rustic wedding – our minds immediately wonder to all the distinctive details that define it. We imagine rough textures and natural organics, warm colors, nature-inspired motifs and shabby chic designs.
In general, wedding invitations often give your guests the first glimpse of what to expect on your special day. They help set the theme or mood of your wedding as well as showcase your personal taste. In order to ensure that your rustic wedding invitations set the stage for your wedding, it is rather important to include elements that best describe the theme of your wedding and lend authenticity to your wedding style.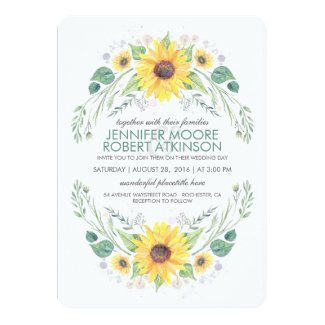 When looking for the perfect rustic wedding invitation, you can select one that integrates traditional ingredients of the rustic wedding style – burlap, lace, and twine or other rustic design elements including mason jars, sunflowers, trees and farm-fresh flowers, horseshoes, cowboy boots, barns, or barn wood, but also popular chalkboards, string lights, hearts, woodlands and many other country-like and nature-inspired motifs.
Colors also play an important role in the card selection process. It is common to select an invitation that includes the color(s) of your wedding color scheme to compliment your chosen wedding theme. There is a whole range of earthy and neutral colors to choose from, including chamoisee, copper, orange, tan, khaki, gold sand, peach, sage, eucalyptus, teal, navy blue, lavender, purple, dusty rose and many other colors and their shades.
You can set the tone of your wedding with invitations that capture the feel of the season. And then carry the theme throughout your wedding. In other words, you simply combine rustic elements with natural beauty and colors inspired by Mother Nature.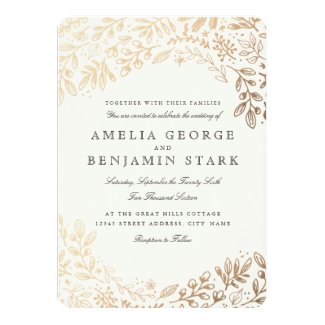 You may even want to select an invitation that depicts your preferred location for your special day. Or the invitation may perhaps reflect your relationship story and the location may be a place where you first met. Common settings for a rustic wedding are farms or ranches, barns, gardens, parks, backyards, forests, lakesides, mountains, vineyards, meadows or fields.
As you can see, there are so many possibilities how you can approach the selection of your most loved wedding invitation. And you are not even limited to any of the colors, motifs, materials and rustic design elements introduced here.
So, allow enough time to your wedding planning and selection of your favourite wedding card to match your vision for your big day. Involve family and friends. Let your creativity shine. Look for inspiration in the nature.
Besides, you can definitely count on us. Just drop us a message and let us know what you are looking for. We would be thrilled to be given the opportunity to help you on your journey to finding the most suitable rustic wedding card for your wedding celebration. Follow us on Pinterest to get some great rustic wedding ideas and inspiration. But most importantly, have fun with it and make it your own.